STOP PRESS -SPECIAL PRICE UNTIL THE END OF JANUARY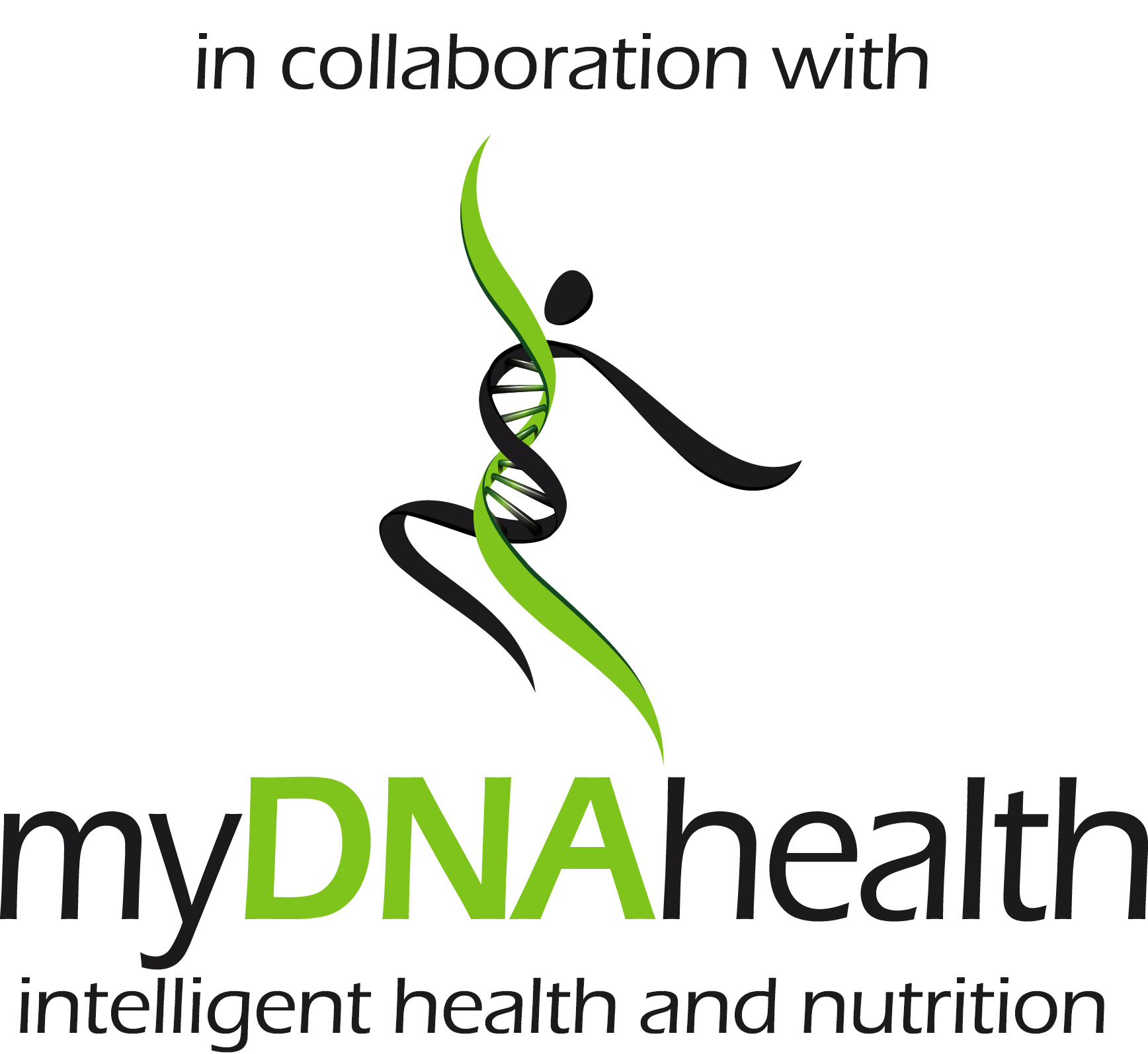 A comprehensive DNA assessment for only £169 which includes a an easy‐to‐understand colour‐coded PDF report which includes recommendations for lifestyle, nutrition and exercise modifications.
To start the new year we are adding a new test to our Functional Nutrition Lab testing menu
We are delighted to partner with myDNAhealth to offer their Comprehensive DNA profile
myDNAhealth  an epigenetics science company, is revolutionising personalised nutrition by combining genetic testing with clinical health questionnaires which highlights epigenetic weaknesses before they become illnesses.
Genes are not your destiny
Genetic testing sets the scene for future health issues but it's the environmental factors which makes the difference.
By taking the myDNAhealth comprehensive assessment you can learn your genetic weaknesses.
We can then personalise our recommendations for you such as specific functional laboratory testing to see if you are expressing these weaknesses and personalisation of your programme accordingly with diet, exercise and lifestyle changes to minimise the chances of developing chronic health issues
Uncover your inherited risk factors and whether your environment is supporting you to help prevent many lifestyle diseases from impacting your future health outcomes.
This Comprehensive DNA Panel usually costs £199
SPECIAL PRICE REDUCTION

 

£169 until end of January 2017 
The Comprehensive Panel assesses genetic variants and environmental factors impacting:
Iron over‐absorption

Caffeine sensitivity

Methylation function

Fat absorption and sensitivity to saturated fats

Sleep, stress and burnout

Food cravings

Sugar metabolism and sensitivity to carbs

Detoxification ability across the liver pathways

Oestrogen imbalance

Inflammation, a route cause for autoimmunity diseases

Lactose intolerance

Your nutritional needs for vitamin D, vitamin B and folate, magnesium, 

glutathione, vitamin C, and antioxidants.
Your results are interpreted and presented in an easy‐to‐understand colour‐coded PDF report which includes recommendations for lifestyle, nutrition and exercise modifications.
To see a sample report you can download a copy here
How to purchase your DNA assessment
You can order the test kit online, click here  or on the image of the test kit above, add the test to your basket. Go to checkout and  and use the promotion code HELEN169 in the coupon code box
Save £30 off the regular price – shipping is free
Don't forget this offer expires on January 31st 2017
If you are worried about your future health, tired of being tired all the time, feel wired and anxious and not able to wind down and relax, or even suffering from foggy brain, then a genetic test may provide some insights as to why this may be happening and most importantly, what you can do about it!
Your genes are just your tendency. Lifestyle and nutritional changes make all the difference.
If you want to discuss your own health issues in more detail and find out how functional medicine can help you Reclaim Your Health click the image below to book your complimentary 15 minute strategy session:
About The Author
Helen Williams is a Functional Nutrition Consultant with special areas of interest in digestive complaints such as SIBO, IBS and IBD, fatigue and autoimmune conditions.
She has been helping clients Reclaim Their Health for the last 12 years Her holistic approach to building health can be complementary to and easily integrated with most conventional medical approaches in use today.
Follow Helen on Social Media using the Facebook/Twitter/LinkedIn buttons on the right of every page.